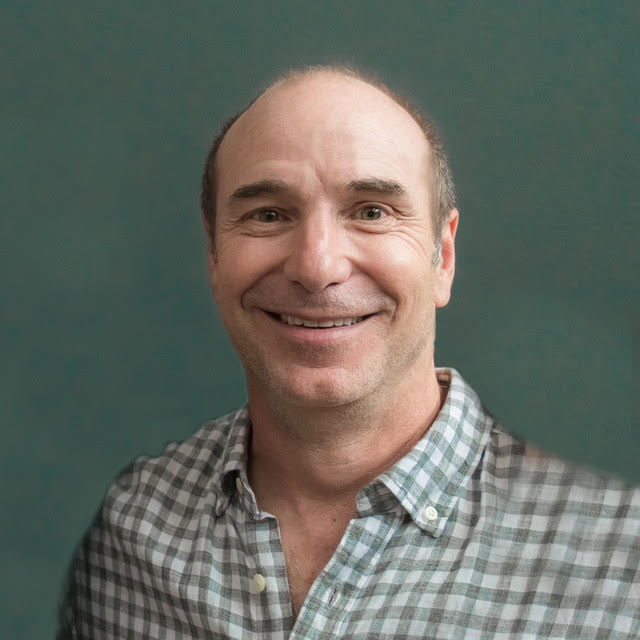 Candidate for Treasurer
1. What is it about the Board position you would like to hold that most interested you in running for office?
I am running for Treasurer of Softball Austin for a couple of reasons: 1) I want to give back to the league and community that has given me so much over the last 11 years and 2) I want to build on the work and progress I've started and financial leadership to the League I have provided over the past 2 years.
2. How will you contribute to the Board as a whole if elected?
I will continue to work collaboratively with the entire Board to effectively serve our League and all of its members. This includes providing input on all league operations and not just those that have a financial impact. I also will engage in thoughtful discussion and deliberation on concerns and suggestions brought forward by Manager's Council and all Softball Austin Members.
In addition, I will continue to provide sound financial leadership and insight to the Board and the entire Manager's Council. Over the last 2 years I have implemented and provided visibility to the League's financial position and performance by providing financial statements (balance sheets, income statements) and annual operating budgets. These financial reports and budgets were segmented to provide insight on the various activities of our League over the course of a year (Spring & Fall Seasons, ASANA, NAGAAA, Texas Shootout Tournament, League Annual Operating Expenses)
3. Please list other volunteer commitments you have at this time.
I am currently the Treasurer for Softball Austin. I also serve on the NAGAAA Finance Committee (since 2017) and currently hold the position of NAGAAA Finance Committee Chair (selected in 2019 by the NAGAAA Treasurer and Commissioner).
Summarize your experience with Softball Austin.
I have been a member and player of Softball Austin since 2009. During those 11 years (how time flies when you are having fun!) I have played in the Open Division in both the C and D divisions. I have represented Softball Austin on numerous out of town tournaments across the country and played in and also volunteered for our very own Texas Shootout Tournament for most of those 11 years. I have also attended and volunteered for the Women's Texas Shootout during some those years as well. For the past 2 years I have had the honor of serving as Treasurer for Softball Austin.
What skills and knowledge are you willing to bring to our Board?
Planning: Very Experienced
Fundraising: Some Experience
Program planning and evaluation: Very Experienced
Recruiting, hiring and evaluating personnel: Very Experienced
Financial management and control (budgeting, accounting): Very Experienced
Communication, public and media relations: Some Experience
Public speaking: Some Experience
Information technology: Very Experienced
Writing, journalism: Some Experience
Special events (planning and implementing): Very Experienced
[List other skills, knowledge needed by your board]:
I am a Certified Public Accountant (CPA) Licensed by the State of Texas
For the items you checked as "very experienced" or "some experience", please provide details.
I have significant experience in financial analysis, reporting and management. This includes implementing financial systems and sound accounting practices and financial policies. During my two year term as Treasurer for Softball Austin, I have:
Set up the League's books on Quickbooks Online
Built and Presented Financial Reports to the Board and Manager's Council
Completed and Presented Annual Operating Budgets to Manager's Council for ratification
Assisted with planning League Season Play and Texas Shootout Tournaments
Taken on responsibility for managing team and player registration via League Apps including reconciling registration fees paid and follow up on player questions and processing any required refunds and credits
Assisted with League fundraising efforts via timely billing and collection of Sponsorship commitments
Led the NAGAAA budgeting process for the 2019 fiscal year including presenting financials and budgets to the entire NAGAAA Council at both the Winter and Summer Meetings. The NAGAAA budget includes planning for the annual GSWS, NAGAAA Cup Tournament, Corporate Sponsorships and NAGAAA Administrative and Council Expenses.
Please attach a resume or provide a bio of your work experience, highlighting volunteer work.
I am a Certified Public Accountant and bring over 30 years of experience in the financial sector. I have served as CFO for software and technology companies, guiding these companies through high growth and acquisitions. I am currently a virtual CFO providing finance and accounting services to technology and start up companies as well as a local 501(c)(3) non profit in Austin I helped start up 8 years ago. I'm proud to have served as Treasurer for Softball Austin over the past two years. While I have made great progress during that time implementing financial systems, policies and reporting, there is still work to do including finishing clean up of historical financials and tax filings in order to complete the process to establish Softball Austin as a 501(c)(3). I humbly ask for your vote to continue as your Treasurer for the next two years.
---