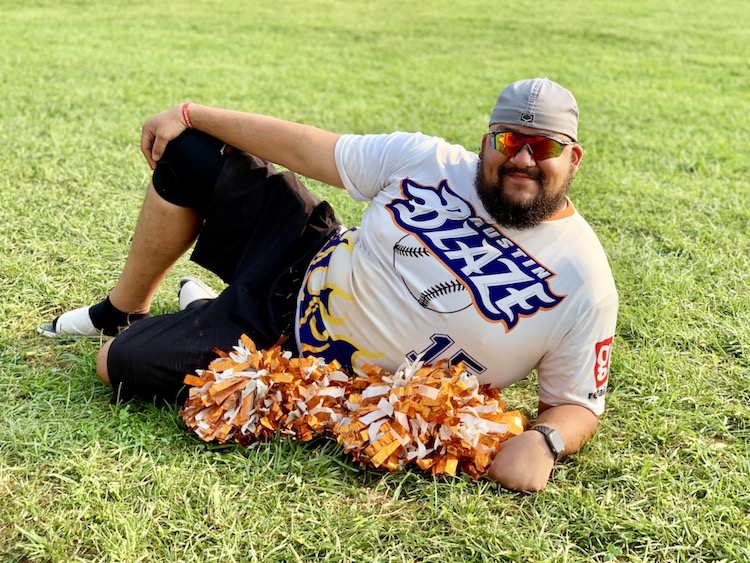 Candidate for Commissioner
1. What is it about the Board position you would like to hold that most interested you in running for office?
I am running for the position of Commissioner because I feel it is a great time to step up and help lead this organization to continued success. I have worked closely with the current board and commissioner in preparation for the future as Commissioner.
2. How will you contribute to the Board as a whole if elected?
My goal as commissioner is to continue the hard work our Board has completed by further building our community, continuing the growth of our league, and maintaining the love for the sport. I have been a dedicated member of Softball Austin's Board of Directors and have a respectable relationship with my fellow board members, coaches and members.
3. Please list other volunteer commitments you have at this time.
I am currently the Secretary for Softball Austin.
Summarize your experience with Softball Austin.
I was invited to watch a couple of games during the 2016 GSWS and was hooked from that moment on. I joined Softball Austin in the Fall of 2016 and played with The Undertakers. I was terrified of the ball and couldn't throw 5ft, but I loved the camaraderie and friendship of my team and the league. After a few seasons of playing I was asked to join the Board as Secretary. After playing with Blaze in the 2018 GSWS in Tampa, FL., I made the switch to permanently play with them. It's been an honor being able to serve the league as a Board member and I look forward to continuing my service to an organization that has given me a safe place to be me, to have fun, to be competitive and most importantly to build amazing and long-lasting friendships.
What skills and knowledge are you willing to bring to our Board?
Planning: Very Experienced
Fundraising: Some Experience
Program planning and evaluation: Very Experienced
Recruiting, hiring and evaluating personnel: Very Experienced
Financial management and control (budgeting, accounting): Some Experience
Communication, public and media relations: Very Experienced
Public speaking: Very Experienced
Information technology: Some Experience
Writing, journalism: Very Experienced
Special events (planning and implementing): Very Experienced
For the items you checked as "very experienced" or "some experience", please provide details.
I currently work in Healthcare Administration and deal with planning, program planning and evaluation, Recruiting, hiring and evaluating personnel, communication, public and media relations, public speaking, writing, journalism, and planning and implementing special events on a regular basis. I work extremely hard at being a resource for my management team and peers throughout the office in multiple areas. If I don�¢??t know the answers, I make it a personal goal of mine to learn the information and communicate it as requested.
---