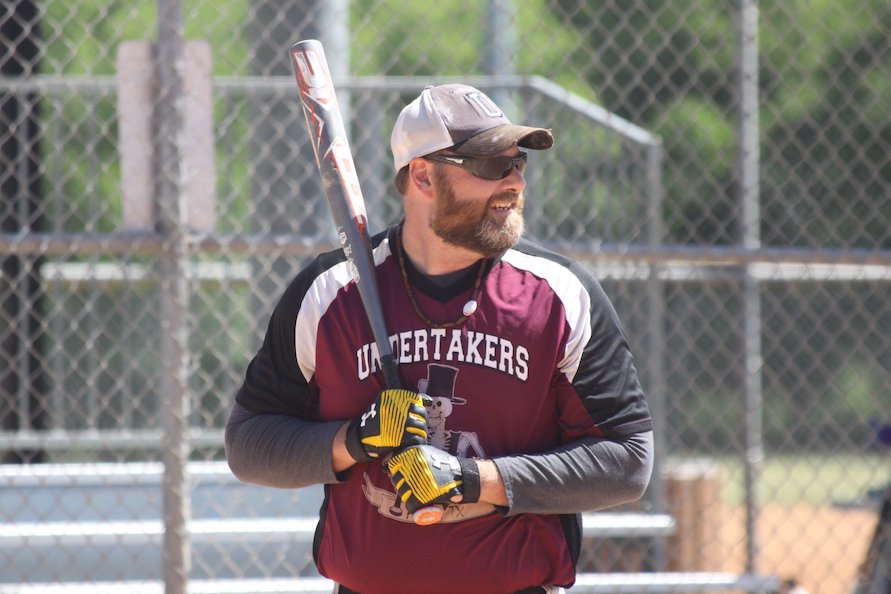 Candidate for Operations Coordinator
1. What is it about the Board position you would like to hold that most interested you in running for office?
I joined the board 2 years ago in the Public Relations position in a year when few people ran and this and another position were without candidates. I hadn't necessarily intended on being on the board but I love this league and felt that the position shouldn't be left open as it is important to me that people who care about the league take care of the league. So I wrote in nominated myself to the position. Once on the board I realized how much I enjoyed working hard for the league that means so much to me. I worked very hard to make the most of my time in Public Relations, revamping After Innings, holding a What A Drag with very little time to get it together, implementing a new awards program, and planning for more in the future. With After Innings on the increase and WAD having more interest, I feel like it is time for someone with a fresh eye to continue forward with that, and, like the newly define position of Operations Coordinator which has had a great new direction, I'd like to be a fresh eye for that position and continue to work for Softball Austin.
2. How will you contribute to the Board as a whole if elected?
I have worked with the members of the Board who will stay in the positions not up for election for between 1 and 2 years depending on when they were elected. I am proud of how we have all worked together, even when there is conflict, which there is bound to be in any group working so hard, there has always been resolution that ended in growth. As Operations Coordinator it is important to have a good relationship with the Competition Coordinator as well, and we have been teammates, coach/manager, and tournament traveling buddies since I joined the league, we already know we work well together.
As a member of the Board I have always felt it is my duty(and more often than not pleasure) to attend all league activities. Since I have been a member of the Board I have attended all Hall of Fame dinners, hosted the Awards and WAD, gone to Jersey nights, been to all MCMs and Board meetings, attended conference calls even as driving at night across Texas, and as you all know have attended all After Innings from start to finish checking everyone in. Part of the OC's duty is field setup and breakdown, and since I have felt that it is my responsibility as a board member to be around, I already show up to the fields by 830 on game days, even if I have no games to play that day due to forfeits and watch all my friends play through the day.
3. Please list other volunteer commitments you have at this time.
I am currently president of the Texas Funeral Directors Association South Central Chapter, and serve on the board of the Texas Funeral Directors Association on the state board. Both of these will end in June for me, though I will continue on the Education and Convention Committees.
Summarize your experience with Softball Austin.
I joined Softball Austin in the Fall of 2013. I had just moved to Austin for work and I didn't know a soul in the city. When I heard there was a gay softball league I thought, "Well, I've never played sports, but I can wear a tshirt and drink some beer and run around a little." I obviously had no idea what I was in for! Since then, between having teammates, getting to know people on the fields, and going to After Innings from the moment I joined, I can say pretty well all of my closest and best friends I met through Softball Austin. 95% of the friends I have in the city are in the league, or I met through league friends. I've also gotten to make friends all over the nation, between playing in 3 world series and making friends I still keep up with, or traveling with teams from other states to play in tournaments. Opportunities I would never have been afforded if I hadn't been taken in, welcomed, and taught to play ball. I owe the league and my friends in the league so much, and I love to work to make sure that the league is the best around so more and more people can share the experience I had.
What skills and knowledge are you willing to bring to our Board?
Planning: Very Experienced
Fundraising: Some Experience
Program planning and evaluation: Very Experienced
Recruiting, hiring and evaluating personnel: Little or No Experience
Financial management and control (budgeting, accounting): Some Experience
Communication, public and media relations: Some Experience
Public speaking: Very Experienced
Information technology: Some Experience
Writing, journalism: Very Experienced
Special events (planning and implementing): Very Experienced
For the items you checked as "very experienced" or "some experience", please provide details.
My experiences as Public Relations on the board definitely led me to have the experience in Planning, Fundraising, budgeting, and special events planning.
As a Funeral Director/Embalmer and sales rep for the largest and oldest embalming and Funeral Home supplier in the world, I have multiple articles published in the field, I give speaking engagements for continuing ed, and help plan conventions and other regional events.