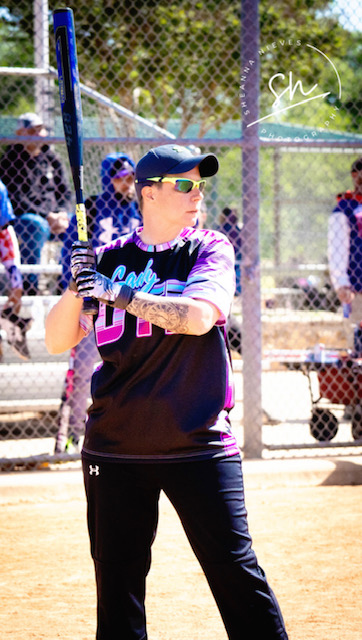 Candidate for Competition Coordinator
1. What is it about the Board position you would like to hold that most interested you in running for office?
The position of Competition Coordinator aligns with my business skillset. I have experience in scheduling and purchasing which I would use in this position. By serving on the FATO committee for ASANA, I have experience with player ratings and the protest process. I am also eager to meet more members of Softball Austin.
2. How will you contribute to the Board as a whole if elected?
If I am elected to the Softball Austin board, I bring my many years of experience in business management and business organization. I was part of Badgerland Softball League in Madison, WI for 12 years before moving to the Austin area. I served as former Member at Large and Women's Commissioner for the Badgerland. I was also part of the World Series Committee when Madison hosted the ASANA World Series in 2009. I am on the Field and Team Operations (FaTO) committee for ASANA which focuses on player ratings and clarification of the ratings questions. During COVID when league play was suspend, I expanded my softball experience to include tournaments all over Central and North Texas. I have gained knowledge of other associations rules and can see the differences.
3. Please list other volunteer commitments you have at this time.
Currently, I am a member of the FaTO committee for ASANA.
Summarize your experience with Softball Austin.
I have been a member of Softball Austin since 2017 when I moved to Texas. Softball Austin has been very welcoming and I was picked up by a team right away because of the relationships I formed while competing at the ASANA World Series. I have also been asked to be on the ratings committee for the Womenâ??s Division of Softball Austin.
What skills and knowledge are you willing to bring to our Board?
Planning: Very Experienced
Fundraising: Very Experienced
Program planning and evaluation: Some Experience
Recruiting, hiring and evaluating personnel: Very Experienced
Financial management and control (budgeting, accounting): Very Experienced
Communication, public and media relations: Some Experience
Public speaking: Very Experienced
Information technology: Some Experience
Writing, journalism: Very Experienced
Special events (planning and implementing): Very Experienced
List other skills, knowledge needed by the board:
For the items you checked as "very experienced" or "some experience", please provide details.
Planning - I was a member of the World Series committee when the ASANA World Series was hosted in Madison. I also work for a small company which requires a lot of planning and experience in many areas of the business.
Fundraising - My position as Member at Large for Badgerland focused on fundraising as one of the main roles for the position.
Program planning and evaluation - By working for a small company, I am involved with every process for the company. We are continually improving our processes to make the company more efficient.
Recruiting, hiring and evaluating personnel - I am responsible for hiring my company. I work with the supervisors of each department to ensure we have the most accurate job descriptions to allow us to hire the best fit for each position.
Financial Management and Control - I was on the finance committee with Badgerland on the World Series Committee. I also have extensive knowledge of business P&Ls and am involved with this every day to ensure my company is the most profitable it can be.
Communication, public and media relations - I have strong communication skills which are utilized daily between our sales and manufacturing sides of the company. I also review all new content for our website as well as social media posts before the content is published.
Public speaking - As a manager at Home Depot, the was a great deal of public speaking between district and state wide meetings as well as hosting training classes for employees.
Writing, journalism - Along with review content such as blog posts and social media posts for my company, I am also involved with writing and updating standard operating procedures which utilize my technical writing skills.
Special Events (planning and implementing) - The planning and implementation for the ASANA World Series was a complicated process involving many skills. I also am involved with planning all employee events for my company which have included company picnics, a team building event held at Main Event and our annual holiday party.
---