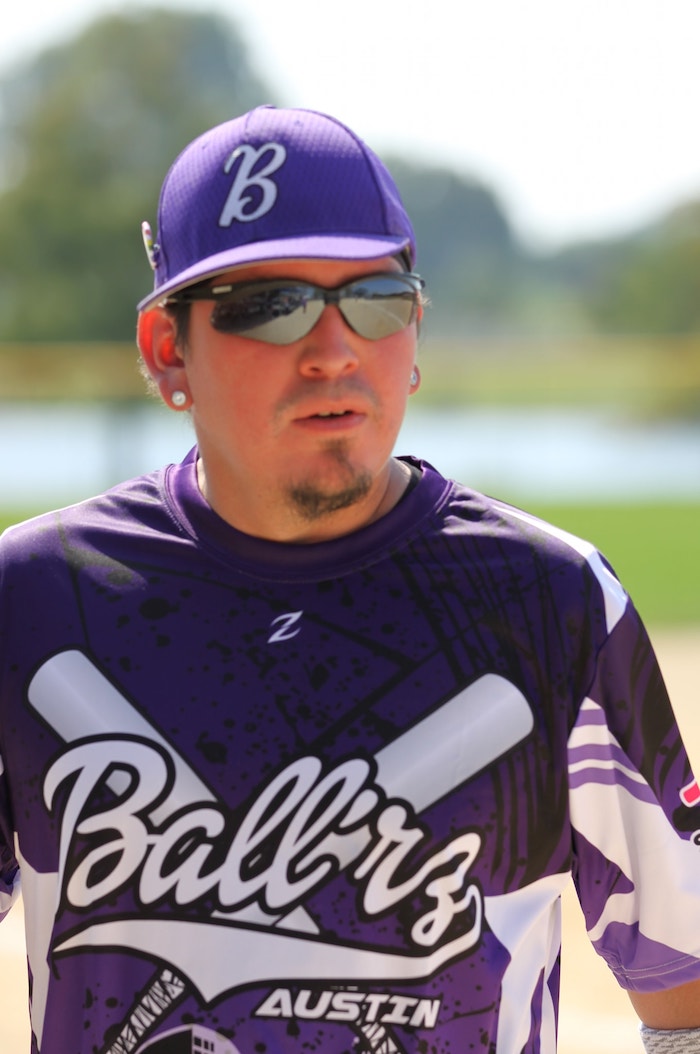 Candidate for Competition Coordinator
1. What is it about the Board position you would like to hold that most interested you in running for office?
It is a position that will help me connect with other members of the league and gives me a chance to contribute to a community I am a part of.
2. How will you contribute to the Board as a whole if elected?
I give 100% to the position; while making others comfortable in contributing to the League and hopefully inspire those around me to help make this organization grow and do the best that it can.
3. Please list other volunteer commitments you have at this time.
Summarize your experience with Softball Austin.
Since joining the league I have been able to expand my social circle. I've met a lot of amazing people from all over the country and have built unique relationships. Being a part of Softball Austin has given me a sense of Pride and makes me happy to be a part of something that has given me so much enjoyment.

What skills and knowledge are you willing to bring to our Board?
Planning: Very Experienced
Fundraising: Very Experienced
Program planning and evaluation: Some Experience
Recruiting, hiring and evaluating personnel: Very Experienced
Financial management and control (budgeting, accounting): Some Experience
Communication, public and media relations: Some Experience
Public speaking: Very Experienced
Information technology: Very Experienced
Writing, journalism: Very Experienced
Special events (planning and implementing): Very Experienced
List other skills, knowledge needed by the board:
For the items you checked as "very experienced" or "some experience", please provide details.
For the majority of my life I have worked in the service industry; which has helped me learn all of the skills checked above. I've managed a team while owning my own business at one point in time. Public speaking and writing has come very natural to me all my life and have received a college level education for it.
Please summarize or provide a bio of your work experience, highlighting volunteer work.
Most of my work experience has come from working at Bars/Nightclubs. I have done everything from Bouncer to Manager. Outside of that I have a Physical Therapy background that has allowed me to help others. My volunteer work involves Youth Outreach programs, Little League Baseball, Boys & Girls Club programs, Special Olympics and volunteering for South Texas Bar Hopper events.
---