Softball Austin Hall of Fame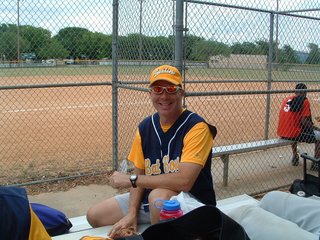 Ted Burton is a founding father of Softball Austin. It was his vision that led to Softball Austin being formed. He started gay softball in Austin in 1998 when he placed an ad in the Austin Chronicle looking for gay softball players to put together a competitive team. His efforts resulted in the first gay team taking the field in May of that year. The team was known as the Bat Boys. Ted and the Bat Boys took the lead in trying to form a second team, doing so by having a table set up at Pride 2001. A few years later, in 2004, Softball Austin was formed as the city's only league for the LGBT community. Ted was the league's first commissioner, serving in the role for four years. During that time Softball Austin saw growth each year. Under his leadership, Softball Austin became a member of NAGAAA in 2005. That same year, his team, the Bat Boys, traveled to San Diego as the first Softball Austin team to participate in the Gay Softball World Series. His vision and work was instrumental in leading to what we enjoy today, a league of our own.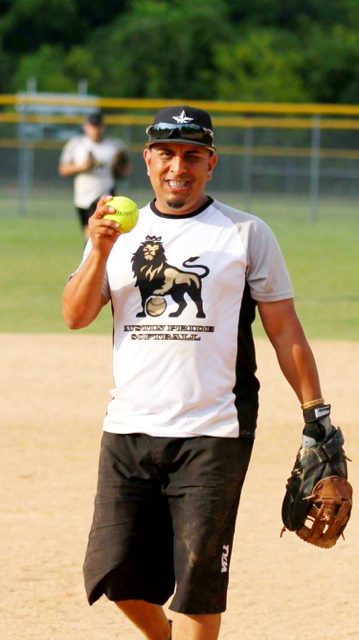 Richard Benavidez - 2015
Richard Benavidez is also an original member of the league and a member of the legendary "Bat Boys" team. Richard was the league's first Assistant Commissioner from 2004 to 2008 and the league's second Commissioner from 2008 to 2010. Richard was asked again to step up for Softball Austin and serve a second term as both Assistant Commissioner (2011-2013) and Commissioner (2013-14). Richard has been both a player and a coach for as long as he has been a part of the league. He is one of the only members of the league to both coach/manage one team and play for another. In the past few years Richard created Pride, a D Division team that went on to finish 2nd at the 2014 NAGAAA World Series. He then expanded Pride to include a C Division team. Richard has spent countless hours in Softball Austin committee meetings and representing Softball Austin nationally at both tournaments and NAGAAA meetings.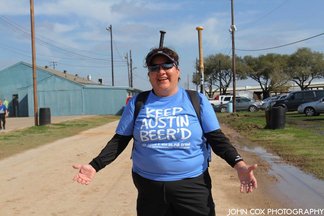 Debbie Barrera - 2015
Debbie Barrera was one of the original members of the league, bringing her city league team, The Mullets, to the league in October 2004 and has been part of the league ever since. In addition to The Mullets, Debbie has been part of the Renegades, Rams, Show Us Your Hits and managed Sofa King Good. During her years as a Softball Austin member Debbie has not stopped at just playing and managing. Debbie has served on the Board of Softball Austin throughout the years as Secretary (2005-07) Public Relations Coordinator (2007-10) and Membership Coordinator (2011-2015). Her work over the years has helped expand the membership of Softball Austin from approximately 9 teams and 100 members in 2004 to over 450 members today. Debbie has also participated on a number of committees throughout the years, including the Texas Shootout Committee. She also represented the league by traveling to numerous NAGAAA and ASANA tournaments across the country.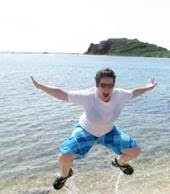 Cat Eastmond - 2016
Cat moved to Austin in 2005 from Detroit, Michigan, and joined Softball Austin, first playing on a
D division team named the "Closers", and later founding the Love Monkeys, first an open
division team in 2007, and later an inaugural women's division team in 2012. She has served as
Softball Austin's delegate to the ASANA organization since 2010, representing Austin as a
member of ASANA's ethics and IOG committee. Recently, she accepted the role as the first
women's division commissioner for Softball Austin, and successfully bid for a 2017 ASANA
World Series in Austin.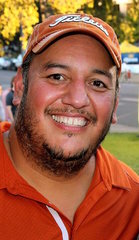 Albert Rodriguez - 2016
Albert Rodriguez is the Commissioner of Softball Austin. Albert was part of the original bid
committee to help secure the 2016 Gay Softball World Series for Austin. Albert has been
involved with Softball Austin since 2008 as a fan, manager, Texas Shootout Tournament
Director, Softball Ausitn Competition Coordinator and Softball Austin Commissioner. Under the
direction of Albert, the Texas Shootout Tournament has grown from 52 teams to a record 68
teams. The Texas Shootout is now the largest LGBT Softball Tournament in Texas and the
region. Seeing the growth and opportunity, Albert helped separate the Texas Shootout into two
tournaments with the Women's division enjoying their own tournament weekend. Given his
experience with the Texas Shootout Tournament and having first hand knowledge as a fan,
coach and manager on several GSWS World Series teams, Albert serves as an Advisor to the
2016 Gay Softball World Series.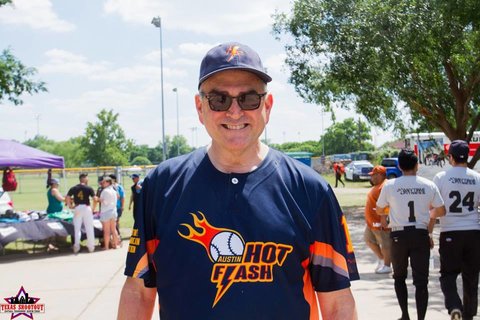 Rich Segal - 2016
Rich Segal has been a member of Softball Austin since the 2005 spring season. His tenure on
the Softball Austin Board began in 2007 as secretary-treasurer before moving to being secretary
in 2009. He served as secretary until 2010, then returned in 2011 and remained the league's
secretary until 2013 when he successfully ran to be the league's Assistant Commissioner. He
continues in that role today. Among the things he's most proudest of is securing the league's
first non-profit status, the continued work in streamlining the league's Instruments of
Governance, and, most importantly, the continued growth of the league. Rich has been a
member of B Division teams Bat Boys (2005 to 2009), Marvels (2014), and, most recently, the
Hot Flash. He has always served in the roles of base coach and scorebook manager. Rich has
been to all eleven GSWS since he joined the league whether with his team or to assist another
Austin team doing its scorebook and/or base coaching. Rich also serves as an Advisor for the
2016 GSWS being held in Austin in August.